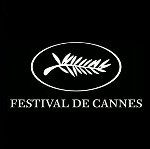 Annunciato il programma della 64esima edizione del Festival di Cannes, in programma dall'11 al 22 maggio 2011.
Confermati per l'Italia "Habemus Papam" di Nanni Moretti e "This Must be The Place" di Paolo Sorrentino, in concorso per la Palma d'Oro, mentre il corto di Pasquale Marino "L'estate che non viene" è stato selezionato nella sezione Cinefondation.
Film d'apertura è "Midnight in Paris" di Woody Allen, con Carla Bruni-Sarkozy. Fuori concorso il quarto capitolo dei "Pirati dei Caraibi" (Pirates of the Caribbean: On stranger tides) con Johnny Depp.
In concorso 19 film:
Pedro Almodovar
La piel que habito (The skin I live in)
Bertrand Bonello
L'Apollonide Souvenirs de la maison close (House of Tolerance)
Alain Cavalier
Pater
Joseph Cedar
Hearat Shulayim (Footnote)
Nuri Bilge Ceylan
Bir Zamanlar Anadolu'da (Once upon a time in Anatolia)
Jean-Pierre et Luc Dardenne
Le gamin au vélo (Boy with a bike)
Aki Kaurismaki
Le havre
Naomi Kawase
Hanezu no tsuki
Julia Leigh
Sleeping beauty
Maiwenn Le Besco
Polisse
Terrence Malick
The tree of life
Radu Mihaileanu
La source des femmes (The Source)
Takashi Miike
Ichimei (Hara-Kiri: death of a Samurai)
Nanni Moretti
Habemus Papam
Lynne Ramsay
We need to talk about Kevin
Markus Schleinzer
Michael
Paolo Sorrentino
This must be the place
Lars Von Trier
Melancholia
Nicolas Winding
Refn Drive
Un certain regard:
Gus Van Sant
Restless (Film d'apertura)
Bakur Bakuradze
The Hunter
Andreas Dresen
Halt auf freier Strecke
Bruno Dumont
Hors Satan
Sean Durkin
Martha Marcy May Marlene
Robert Guédiguian
Les neiges du Kilimandjaro
Oliver Hermanus
Skoonheid
Hong Sangsoo
The day he arrives
Cristián Jiménez
Bonsai
Eric Khoo
Tatsumi
Kim Ki-duk
Arirang
Nadine Labaki
Et maintenant on va ou?
Catalin Mitulescu
Loverboy
Na Hong-jin
Yellow sea
Gerardo Naranjo
Miss Bala
Juliana Rojas, Marco Dutra
Trabalhar Cansa (Hard Labor)
Pierre Schoeller
L'Exercise de l'Etat (The Minister)
Ivan Sen
Toomelah
Joachim Trier
Oslo, August 31st
Selezione ufficiale, fuori concorso:
Xavier Durringer
La conquete
Jodie Foster
The Beaver
Michel Hazanavicius
The Artist
Rob Marshall
Pirates of the Caribbean: On stranger tides
Proiezioni di mezzanotte:
Chan Peter Ho Sun
Wu Xia
Everardo Gout
Dias de Gracia (Days of Grace)
Eventi speciali:
Frederikke Aspock
Labrador
Rithy Panh
Le maitre des forges de l'Enfer
Michael Radford
Michel Petrucciani
Christian Rouaud
Tous au Larzac
Selezione Cinefondation 2011:
Aramisova Famu, FAMU, Repubblica Ceca
Cagey Tigers
Nathanael Carton, NYU Asia, Singapore
Suu et Uchikawa (Suu and Uchikawa)
Simão Cayatte, Columbia University, USA
A Viagem (The Trip)
Anat Costi, Bezalel Academy, Israele
Befetach Beity (On My Doorstep)
D. Jesse Damazo, Joe Bookman, University of Iowa, USA
The agony and sweat of the human spirit
Pieter Dirkx, Sint-Lukas University, Belgio
Bento Monogatari (Lunchbox Story)
Doroteya Droumeva, dffb, Germania
Der Brief (The Letter)
Alice Furtado, Universidade Federal Fluminense, Brasile
Duelo antes da noite (Duel Before Nightfall)
Kamal Lazraq, La fémis, Francia
Drari
Mariano Luque, Universidad Nacional de Córdoba, Argentina
Salsipuedes
Gastón Margolin, Martín Morgenfeld, Universidad del Cine, Argentina
La fiesta de Casamiento (The Wedding Party)
Pasquale Marino, Centro Sperimentale di Cinematografia, Italia
L'Estate che non viene (Till Summer Comes)
Jefferson Moneo, Columbia University, USA
Big muddy
Ma'ayan Rypp, Tel Aviv University, Israel
Al Martha lauf (Martha Must Fly)
Son Tae-gyum, Chung-Ang University, Corea del Sud
Ya Gan Bi Hang (Fly by Night)
Maria Stein metz, HFF "Konrad Wolf", Germania
Der we Chselbalg (Changeling)
Per info: www.festival-cannes.com